STATEMENT
I see video art as relieving and refreshing art that offers romantic possibilities and the greatest freedom of investigation into the secrets of narration, which function according to the impulses of conscience in the open-hearted artist.

Born in 1943 in Jesenice, she graduated in 1969 from the Sociology and Psychology departments of the Faculty of Arts in Ljubljana. She specialised in television and video media at the British Film Institute in London in 1972, and received a scholarship from the French government in Paris in 1984. Since 1988 she has been creating in the domain of video art on her own. She works as the Head of the Media Education at the Educational Technology Department in the National Education Institute. She is also active in media education.
Between 1967 and 1988 she worked together with Srečo Dragan.
VIDEOGRAPHY: Art video

LYHNIDA
Beta, TV Skopje 1990, 9'
Script & Dir Nuša Dragan
Cast Vesna Grunevska, Mićo Kajčevski
Camera Dimitar Vladicki - Manaki
Music Pierre Henri, Messe pour le temps present
Edit Brane Popović
A woman's body communicates with its surroundings; it is a receptor of the macrocosm that bears traces of all other laws, including even the physiology with all its energetic zones. This is the energy that corresponds to spiritual experiences, which also depend on the body technique. The communicability can be understood, among other things, as one of the variations of the functioning of the body within the sequential regime of signs.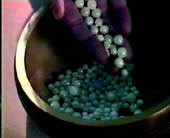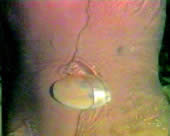 ANKETA / SURVEY
Beta, TV Skopje 1990, 14'
Script & Dir Nuša Dragan
Cast Svetlana Stojanovska, Ljupčo Bojkovski, Dragan Spasovski
Camera Nazim Petref
Music Makedonska narodna glasba
Edit Ljupčo Gavreski
The creation of video poetry: a scale of sequences shaped by René Magritte's painting as a lyrical excess of the real world and the Macedonian landscape and architecture with distinct ethnographic dimensions.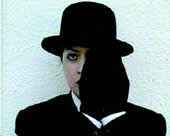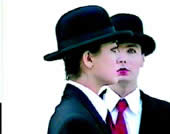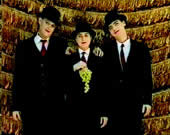 IFIGENIJA
Beta, TV Slovenija, Ljubljana 1994, 58'
Script & Dir Ana Nuša Dragan
Cast Ifigenija Zagoričnik - Simonović
Camera Ubald Trnkocy
Music arhivska
Edit Zvone Judež
The main theme in the video is a presentation of Ifigenija, a Slovene poet and designer working in London, from a woman's perspective.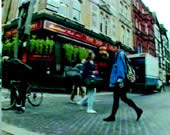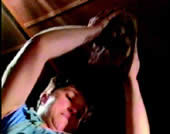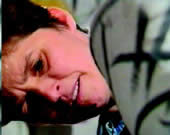 Films
Nekaj informacij /Some information
8 mm, Ljubljana 1968, 1' 40''
Zato in tako / Because of and So
8 mm, Ljubljana 1968, 1'
H2O
8 mm, Ljubljana 1970, 2'
Komunikacija gastronomije / Communication of Gastronomy
8 mm, Ljubljana 1971, 2'
PROJECTS
Personal Presentations
1990
33. Internationale Salzburger Gespräche (The Living and Learning in a Media Society), Salzburg
1991
Theatre, Film, Video and Art, Devon, Totnes
1992
35. Internationale Salzburger Gespräche (The Achievement of Multicultural Experience Through Video Art), Salzburg
1993
Večer videa Nuše Dragan, Ljubljana, ZKOS
5th International Video Week, Geneva
1994
Večer videa avtorice Nuše Dragan, Maribor, Media Nox
1998
Art Video Evening by Ana Nuša Dragan (Media 98), London, University of London

Texts
Možnost vstopa v množično komunikacijo, Ekran, No. 77/80, 1970
Gibljive slike - obkroženi z videom, Pionir, No. 3, 1988

Group Exhibitions, Festivals & Screenings
1988
Sodobna slovenska likovna umetnost, Munich, Galerija bavarske deželne banke -- 3. film video monitor, Gorizia, Kulturni dom
1989
Medunarodni videosusret, Sarajevo, Muzej XIV. ZOI -- 4. video CD bienale 89, Ljubljana, Cankarjev dom -- Mednarodna video kolonija, Ohrid -- 7th World Wide Video Festival, The Hague-- Alternativni Film - Video, Belgrade, Akademski filmski centar Dom kulture
1990
17. teden domačega filma, Celje -- Alternative Film - Video, Belgrade, Akademski filmski centar Dom kulture -- 4. Videonale in Bonn, Bonn, Bonner Kunstverein -- Vom Rande - izbor slovenske umetnosti za predstavitev po galerijah v Nemčiji, Maribor, Razstavišče Rotovž -- 5. film - video monitor, Gorizia, Kulturni dom
1991
Da zwischen hier: Infermental 10, Osnabrück > Skopje
1992
7. film video monitor, Gorizia, Kulturni dom -- Slovenski video (17th ICSID), Ljubljana, Galerija DSLU -- Slovenski video festival, Idrija, grad Gewerkenegg
1994
Von uns aus, Wiesbaden, Marburg, Universitätsmuseum für bildende Kunst
1995
Evropski televizijski festival, Bologna
1998
Media 98, An international Conference on Media, Culture and Education on the Eve of the New Millenium, London, University of London